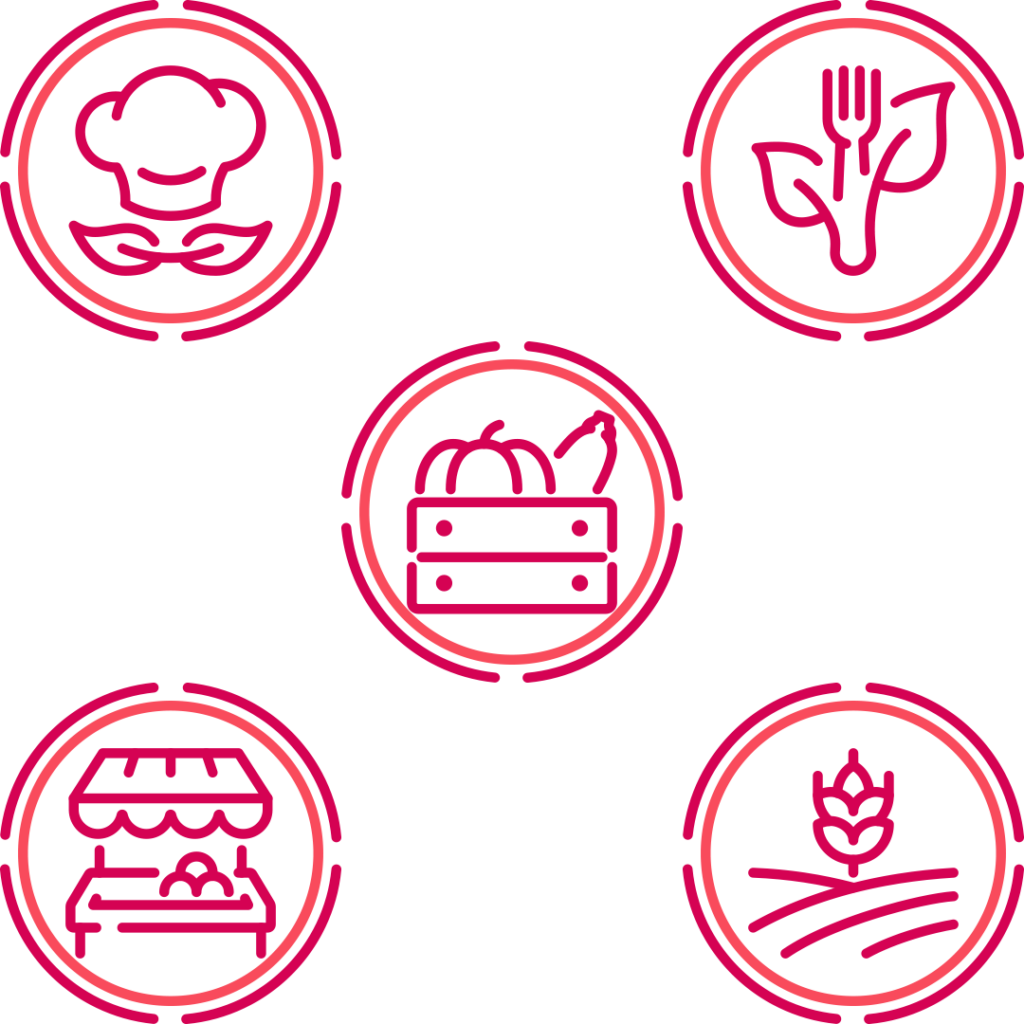 What is the IN-HABIT Riga Incubation Program?
IN-HABIT is an EU Horizon 2020 project that aims to foster inclusive health and well-being in four small and medium-sized cities such as Riga, as well as Córdoba (Spain), Lucca (Italy), and Nitra (Slovakia).
IN-HABIT Riga will set up a multifunctional food hub for sustainably produced and locally sourced food in the area of the Āgenskalns market, serving as a recreational and educational space for all ages and social groups.
To do so, we are looking for 24 early-stage with innovative business ideas that will benefit from our 4-month online incubation program. These businesses will further develop the viability of their idea, following a clear structure and getting weekly support from a volunteer mentor and incubation team who will guide them in the process.
All entrepreneurs will be paired with volunteer mentors to get the support they need in creating sustainable businesses that generate a positive impact in Riga. After the completion of the program, you will be able to download an executive summary of your business plan and use it to present it to potential investors or new co-founders.