Social Innovation Incubator
Empowering entrepreneurs who identify as women and people of color to develop their social venture ideas here in North Texas.
What is the Social Innovation Incubator Program?
The Social Innovation Incubator designed to address historical opportunity and resource gaps and address systemic racial and gender inequities in the social innovation sector in North Texas. To accomplish this, the Social Innovation Incubator will provide an organizational and leadership development program exclusively for early-stage social ventures led and staffed by women and people of color working to implement new and creative solutions to pressing problems facing North Texans in the areas of Education, Income, and Health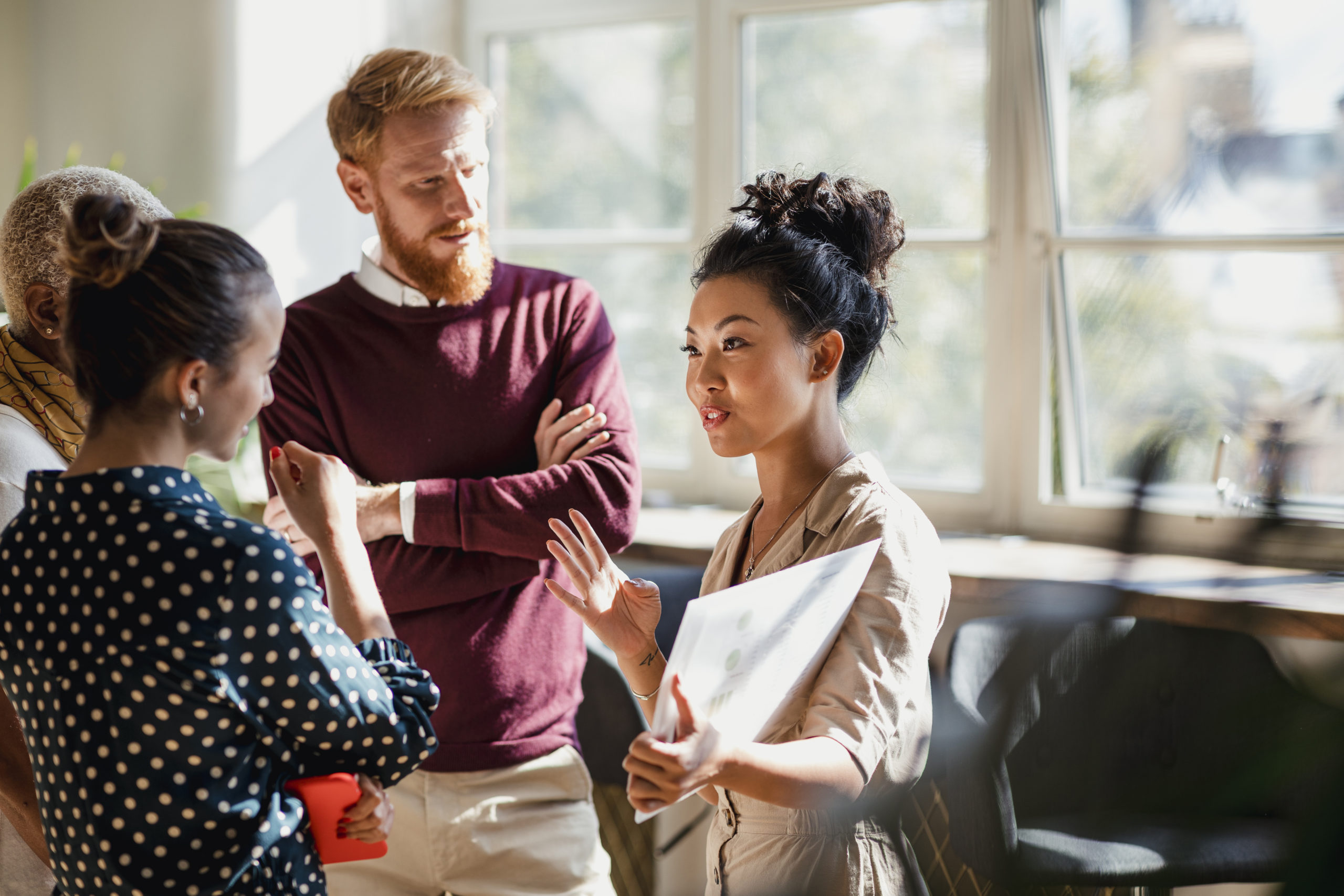 Through this program, each participant will develop a validated business plan, receive personalized leadership coaching, and access financial, human, and social capital through United Way's network.
We are looking for entrepreneurs who identify as women and people of color who:
The deadline to apply is in…
Application Workshops
Ask questions about your Social Innovation Incubator applications and get support from Social Innovation Accelerator leadership coaches and United Way staff. Questions can be about the application in general or they can be specific to your application.
Entrepreneur Selection
United Way of Metropolitan Dallas and Bridge for Billions will review the applications and select 20 start-ups to participate.
The final participant communication will be on August, 9.
Onboarding Session
Bridge for Billions will host an onboarding session where participants will learn how to use the incubation platform, methodology and more.
Date: Thursday, August 12 at 12 pm CDT
Mentor and Entrepreneurs Match
Entrepreneur and mentor pairs will be formalized.
Incubation Program Begins
Participants will attend eight online checkpoints to meet fellow founders and work on the soft skills needed to grow as an entrepreneur.
You'll work weekly with your mentor, using one-to-one sessions to go over eight business modules. You'll refine your value proposition and leave the program with a visual business and growth plan.
Mentors will have 4 training sessions to boost their learning and growth in the mentoring and leadership journey.
The Incubation Program, powered by Bridge for Billions, offers a gamified, step-by-step platform experience that allows entrepreneurs to validate their business model and develop their visual business plan.
The platform will help you network, research and test your business plan. Throughout the program, your mentors will provide one-to-one support, challenging assumptions and offering a fresh perspective.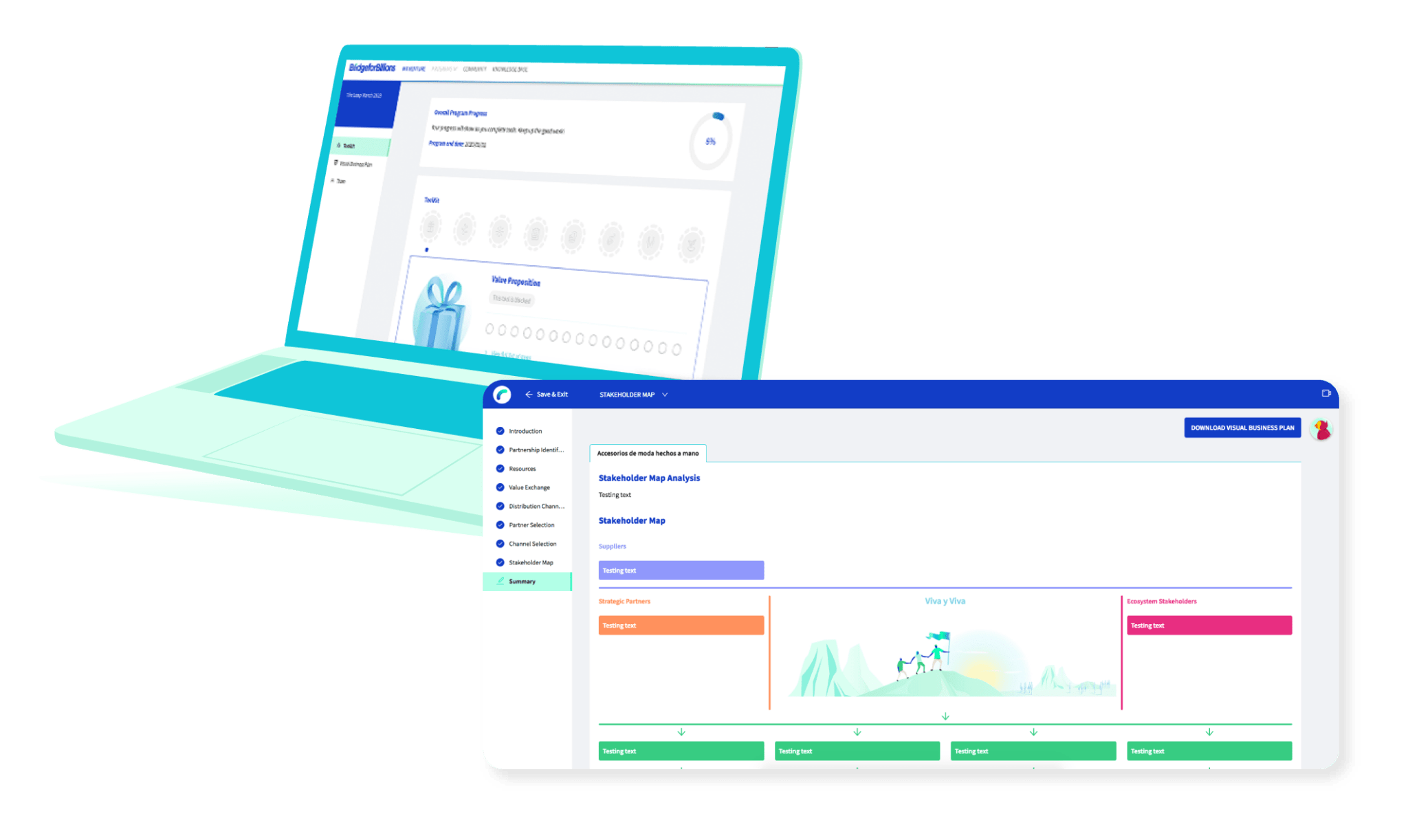 Frequently Asked Questions
How much does the program cost?
Not a cent! This is a free program provided by United Way of Metropolitan Dallas.
What is the time commitment to the program?
The more time you're able to put in, the better the results. We've structured the program so that you should be able to complete all activities within 6-8 hours per week (including an hour-long video call with your mentor). If you have a business partner, you can divide the work. If you can't commit to at least 6 hours per week for 3½ months, this may not be the program for you.
What technology will I need for the program?
You will need to use a laptop or desktop computer to access the platform; you'll also need reliable internet access. For optimal performance, we recommend using Google Chrome, Safari or Firefox as your web browser.
How does "matching" with a mentor work?
Once accepted into the program, you'll enter the Matching Phase, which lasts 20-25 days. During that time, basic information about your project will be accessible to our community of mentors, who will invite you to initial meetings so you can get to know each other. You can attend as many meetings as you want, but eventually you'll have to choose your preferred mentor.
Can my teammate work with me on the project?
Yes! If you are working with business partners, you can all participate in the program. Only one representative from your team should apply, but if selected you can easily invite your teammates to join your project.
I'm concerned about my intellectual property if I apply. Should I be worried about this?
Protecting your intellectual property is extremely important to us. Your application and program data are confidential. Both you and your intellectual property are protected by our Terms & Conditions and Privacy Policy. Your mentor will also sign a Mentorship Agreement that includes a confidentiality clause.


What is the role of a mentor?
Your mentor is your guide throughout the program — someone who understands the intricacies of your business. Week after week, your mentor will help you validate your strategy and design your growth plan. Mentors support you within the platform and meet with you once a week outside the platform (typically using video calls).
Can't find your question here?
Submit a question or request an introductory call with Alexis, the program manager for the Social Innovation Incubator